~A True Music Education~
2021 Fall Registration begins June 1st!
---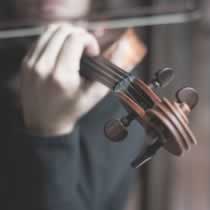 How to Register and Become a Studio3 Family
1. Decide which instrument/s you want your child to study, and/or classes to take.
2. Choose which teacher/s you want from our Teachers Page and contact them to secure a class placement.
3. Fill out the Studio3 Family Registration Form online only after you have contacted your teacher/s for class placement.
---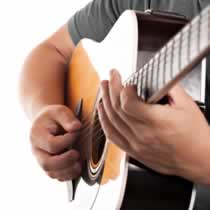 What are the Class Fees?
The Studio3 school Registration Fee is $50.00 per family per year and is due upon registration.

Group Instrumental Class Fee is $45.00 per month. Classes are up to one hour long depending on class size. Fees are payable at the beginning of each month to the teacher.
Chorus Fee is $75.00 per semester, payable at beginning of each semester to the teacher. Classes are one hour.
Orchestra Fee is $100 per semester, payable at the beginning of each semester to the teacher. Classes are 90 minutes.
Private Instructional Class Fees: Private class instruction is offered upon request and fees are payable to the teacher on an individual basis. Contact your preferred teacher for more information.
Miscellaneous Class Fees: Some books and materials may not be included in the class fees and are an additional cost.
Instruments: Do not buy or rent an instrument until you speak to your child's teacher who will advise you about the best choice for your individual child.
If your family would have difficulty meeting the costs of lessons, or an instrument, Studio3 may be able to help if funds are available.
---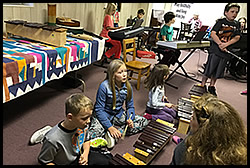 Morning Classes

These additional morning classes are open to new students only. See the Teacher Page for Contact information or for class times. You must communicate with the teacher before registering.



---